1. Praying with Clients
I will not be shy about praying with clients when the Spirit moves me to do so. That may be over a phone call, in a meeting, or in the living room of a house that they are considering buying.
2. Hospital Visits
I will make hospital visits to clients before their surgery, if they don't have a pastor to pray with them. I will visit them during their hospital stay and encourage them.
3. Resources
When needed and I feel led, I will help others as the Spirit leads me with my resources.
4. Tagline
The "Leading People Home" tagline will be on my advertising materials. I will say, "I love leading people home," at the end of my videos.
5. Relocated Clients and Church
I will help relocated clients get plugged into a church that fits them and their families, as well as help them get plugged into the community faster.
6. Pastoring Clients
I will serve as pastor to any clients that are without a pastor when I have an opportunity. This includes weddings and funerals.
7. Coworkers
I will share Christ with my coworkers on a personal level whenever possible.
8. Teaching
When asked to speak or teach a class at the market center, I will apply scripture to whatever subject I'm teaching, as long as I feel led to do so.
9. Notes
Each week, I will send notes of encouragement for birthdays and other occasions, which include scripture, as much as I feel led to do so.
10. Friends
I will call my clients regularly and long after the sale and help them in any way that I can.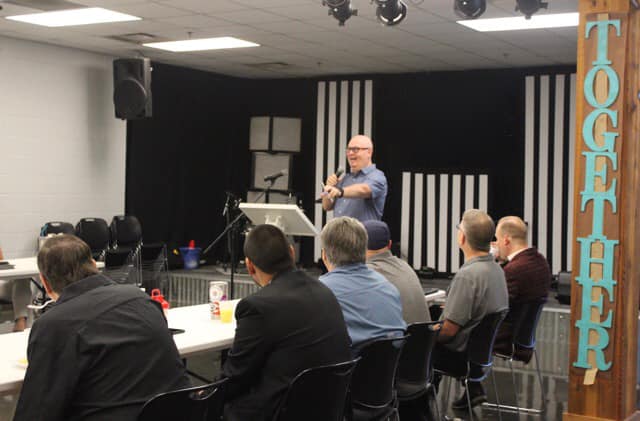 Excellence
Do your best to present yourself to God as one approved, a worker who does not need to be ashamed and who correctly handles the word of truth. (2 Timothy 2:15)
Work for God and Not Men
Whatever you do, do your work heartily, as for the Lord rather than for men. (Colossians 3:23)
My Life by Design Is God's Gift to Me
Moreover, when God gives someone wealth and possessions, and the ability to enjoy them, to accept their lot and be happy in their toil—this is a gift of God. (Ecclesiastes 5:19)
Treat Everyone Fairly
Do to others as you would have them do to you. (Luke 6:31)
Be Honest
The integrity of the upright guides them, but the unfaithful are destroyed by their duplicity. (Proverbs 11:3)
Protect My Good Name because I Represent His Name
A good name is more desirable than great riches; to be esteemed is better than silver or gold. (Proverbs 22:1)
Constantly Learning
Through knowledge its rooms are filled with rare and beautiful treasures. (Proverbs 24:4)
Plan and Strategize for Success
Prepare your work outside, get everything ready for you in the field; and after that build your house. (Proverbs 24:7)
Trust His Leading
Trust in the Lord with all your heart. Lean not on your own understanding. In all your ways acknowledge Him and He will make your paths straight. (Proverbs 3:5)
As part of my ministry action plan, I also wrote a manifesto relating to how I live my faith and speak life through my job as a real-estate agent. Here's my manifesto. It's not where I am but where I aspire to be in my life.
I do not live as if the purpose of life is to arrive safely at death.
I'm pursuing God-sized dreams.
I'm pursuing a life that is destined to fail if God is not in it.
I'm not just a man trying to make it to the next day. I belong to the Creator and King, My Father. I am not just a real-estate agent. I'm a blood-bought child of God, serving my clients.
I'm not just a husband, dad, realtor, and friend. I've been placed in each position by God to love and disciple my family and others. I will not give up until my breath runs dry.
I will live like today is the first and last day of my life. I will make today count. I'm not promised a tomorrow.
I will live today with gratitude toward God and others.
I will be relentless in pursuing God in everything I do, including leading my family, my friends, my clients, and those I haven't met yet to Him.
I will worry less about what people think of me and more about what God thinks of me. I will be myself and the person that God has called me to be.
I am not just a real-estate agent. I am changing the way real estate is being done and how agents are looked at. I don't rely only on traditional methods of getting clients and generating leads .
I serve others for Christ. I do not only sell. My clients become my friends. My goal is that they become raving fans of my real-estate business because of the excellence of my business and the way they are treated during the process.
I'm far from perfect, and I know I have a lot to learn. I continue to push and do not give up because I know that nothing happens overnight. I appreciate being overwhelmed because it means I am growing. I push and give my all each day for Christ.
I know that Christ wants to work through me and that He has a plan. I am responsible for allowing Him to work through me, and He will help me reach the goals and dreams that He has given me.
I am a Christ follower.
I am a real-estate agent.
I am a disciple maker.
I'm a pastor.
I am a marketer and innovator.
I am a trendsetter.
I go by the name of Eddie, but I am a warrior for Christ, disguised as the best real-estate agent and pastor that I can be because everything I do, I do for His glory.
*My manifesto was inspired by a few people.  Parts were inspired by real-estate coach, Krista Mashore. Others, were influenced by Jerry Moll, President of Living Sent Ministries.  Other parts were inspired by one of my favorite authors, Mark Batterson, and his book, Wild Goose Chase. Krista Mashore, Jerry Moll, and Mark Batterson have each inspired me to strive to be a better version of myself.